Cardiovascular Health: Functional Testing and Nutrition Strategies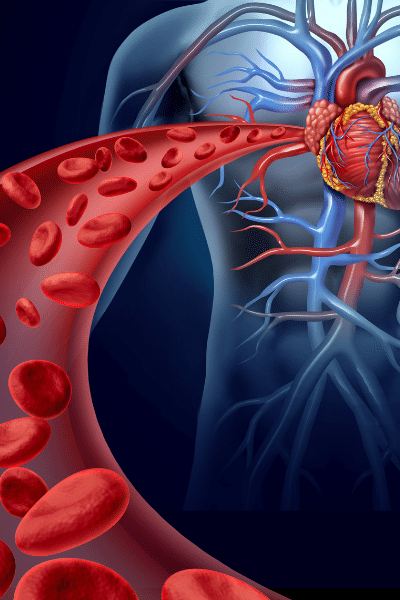 Comprehensive cardiovascular profile and expert guidance
"A comprehensive cardiovascular profile and and expert guidance for optimal health"

Damian Green – Founder Nutrition Melbourne
Superior Testing
HEALTH OPTIMISATION THROUGH A NEW LENSE
Your journey to health starts with specific laboratory-based investigations.
This allows us to attain the crucial information required to develop an evidenced-informed, personalised approach to achieve your health goals.
COMPREHENSIVE CARDIOVASCULAR PROFILE TESTING
A Comprehensive Cardiovascular Profile (CCP) lab test analyses not just basic cholesterol levels but a much more detailed picture.
This comprehensive lab test is combined with other clinical markers as part of the clinical assessment to inform a personalised nutrition and lifestyle plan.
WHY DO COMPREHENSIVE CARDIOVASCULAR PROFILE TESTING?
The standard cholesterol test performed provides only a fraction of the overall picture.
The most advanced strategy for coronary risk assessment is to combine the information of several risk factors; a 'multi-marker' approach which enhances risk profiling and informs appropriate management.
The CCP lab test provides the most comprehensive cardiovascular profile available, reporting not just the conventional risk factors, but also other state of the art cardiovascular disease (CVD) biomarkers.
The Analytes
WHAT IS MEASURED?
Cholesterol
Triglycerides
HDL
LDL
Ratios
VLDL
IDL
LDL subfractions (x7)
Fasting glucose
Lipoprotein (a)
Apolipoproteins A & B
Homocysteine
Fibrinogen
C-reactive protein (CRP)
HOW IS IT MEASURED?
Once ordered by us, you will be given a requisition form for a simple blood test which can be performed at your local pathology lab.
Common Questions
WHY DO WE NEED IT?
Cardiovascular disease (CVD) is one of the leading cause of death in Australia.
The most advanced strategy for coronary risk assessment is to use a 'multi-marker' approach. Understanding the full picture, which includes all the traditional risk factors PLUS the comprehensive cardiovascular profile results, allows us to be very targeted with nutrition and lifestyle interventions.
WHY HASN'T MY DOCTOR DONE THIS TEST ON ME YET?
The conventional medical model is exceptionally good at managing acute illness. The test and interventions we are discussing here are not intended to replace your standard medical care. You should always follow the advice of your primary care physician for diagnosis and treatment of acute conditions and chronic diseases.
What we are looking at here, is the very different and complex scientific field of health optimisation. The goal of these tests is to detect imbalances (not to diagnose disease), correct these imbalances with nutrition and lifestyle strategies, and work towards health optimisation.
Invest in Health
AN IMPORTANT PIECE OF A COMPREHENSIVE WELLNESS STRATEGY
Due to the profound impact that this test can have on informing the short- and long-term treatment protocols, it forms an important piece of your larger health optimisation strategy.
Our goal is to:
DETECT: reveal hidden imbalances
CORRECT: with targeted nutrition and lifestyle interventions
OPTIMISE: with practical, systematic, personalised treatment plan based on your comprehensive health picture
With validated testing tools and using an evidenced-informed, personalised approach to your care, a strategic health optimisation program can be developed for you.
Get Started
HOW IS IT DONE?
A blood sample drawn at your local pathology lab. Once ordered through us, the test kit is delivered straight to your home. Just take the kit which includes the requisition form with you to have the blood drawn at your local eligible pathology lab (we provide you with a list of eligible labs).
WHAT HAPPENS FROM THERE?
Your test results will be sent to us within 2-3 weeks of you returning the sample. We will notify you once received and schedule a time for you to have your initial consultation. This consultation can be in person at our North Melbourne clinic or electronically via our telemedicine service.
During the initial consultation we will explain your results and recommend an individualised course of action for you including dietary, supplementation (if required), exercise and other lifestyle considerations. You will also be provided with access to our members area where exclusive members-only offers are available on resources and products.
COST
Lab Test: $330 incl. postage to your home
Initial Consultation: $195